When to Consider Replacing.
May 1, 2014, 5:51 pm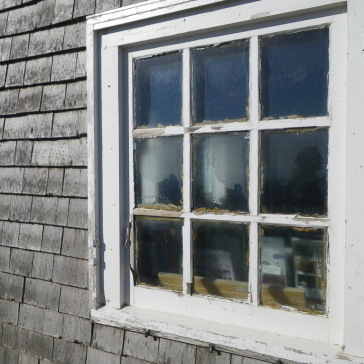 First, you should check to make sure your windows are operating properly. If it is difficult to open and close your window it's generally a sign that's it's time to replace. This especially applies to single hung and double hung windows. When it gets tough to operate these windows it can end up being a hazard. These windows have balancing apparatuses, and when these malfunction or no longer work, they can end up slamming shut when you aren't expecting them to- extra dangerous if you have little ones around!
The second sign it could be time to replace is if you notice condensation in between the panes of glass (for dual and triple pane windows). Sometimes you can get away with just replacing the glass panes, but a majority of the time it's a sign of seal failure. If you notice this in your windows it means your windows are not doing their job to keep you and your family comfortable. Windows are supposed to prevent hot or cold air getting into your home, so condensation between the panes and seal failure are a definite sign that your windows aren't doing their job. This leads us to the third sign…
You may also notice abnormally high energy bills. This could occur if your windows aren't doing their job to contribute to energy efficiency within the home. First, you should rule out you're A/C unit as the possible culprit because often times old A/C units work much harder to produce comfort, resulting in a higher bill at the end of the month. As mentioned before, seal failure can lead to air leakage, inevitably causing all the money you spend to cool or warm your home to go out the window!
If after your assessment you notice any one of these issues you should consider replacing your windows to keep your home comfortable and energy efficient for years to come.